Home
>>
Government, Legal & Humanity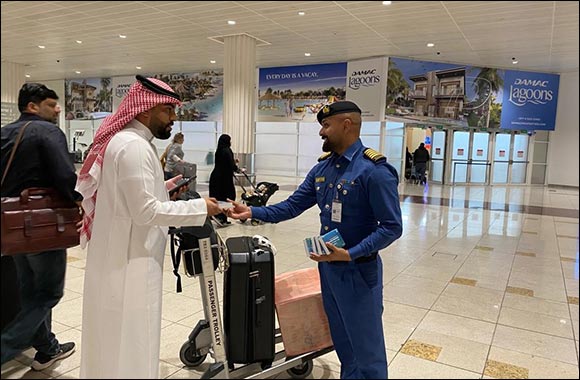 Dubai Customs Invites Passengers to "Innovate Together" with New Idea Submission Campaign
Dubai Customs' Passenger Operations Department has launched an initiative called 'Let's Innovate Together' to share its successful innovation journey with passengers. The initiative encourages passengers to actively participate in offering innovative ideas and suggestions to improve customs services. To participate, passengers can scan the identification code on gifts distributed to them during Innovation Month events, which provides an opportunity to present new proposals and ideas.
Around 1,100 passengers who arrived in Dubai International Airport participated in the survey. The relevant departments in Dubai Customs will review the submitted ideas, and the feasible ones will be matured. The most innovative ideas have a higher chance of winning the $1,000 prize.
The participation of passengers has generated high-quality ideas that will support Dubai Customs' efforts to provide the best customs services and facilities. The ideas submitted were diverse, ranging from proposing a machine that prints customs certificates by scanning the Emirati ID or customs representative card, to suggesting the use of smart applications to save time and effort during peak travel times, such as an electronic phone application to scan passports. Many other diverse ideas were received through a dedicated application.
Home
>>
Government, Legal & Humanity Section