Home
>>
Events & Exhibitions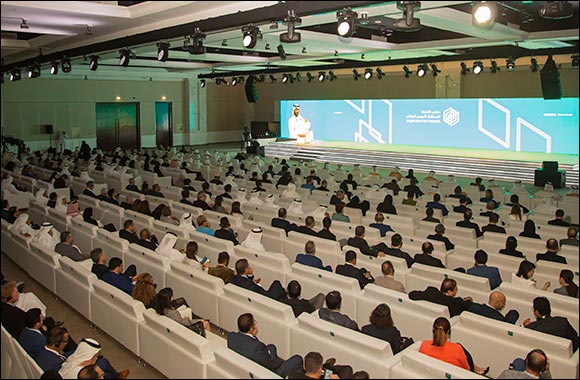 Entrepreneurial Powerhouses Daymond John and Robert Harjavec to Speak at SIF 2023
Two Judges from 5x Emmy Award-Winning popular TV show Shark Tank
Sharjah, January 30,2023: The Sharjah Investment Forum (SIF) has announced the participation of two renowned investors and judges of the popular reality TV Shark Tank during its 6th edition at the Jawaher Reception and Convention Centre in Sharjah on February 8th and 9th, 2023. Shark Tank stars Daymond John, Presidential Ambassador for Global Entrepreneurship, appointed by the Obama Administration, and Robert Harjavec, Cybersecurity Advisor for the Government of Canada, and a member of the US Chamber of Commerce Task Force for Cybersecurity, is all set to be in attendance at SIF 2023 offering economic and investment insights to participants at the forum.
The annual event, organized by the Sharjah FDI Office (Invest in Sharjah), will bring together local and international officials, thought leaders, and economic experts to deliberate on the future of the economy and devise solutions to empower investors to advance economic realities.
Both Daymond and Robert will bring their wealth of knowledge and experience to SIF 2023 and help build strategies on how to scale up businesses and attract investment, an expertise that they took to reach the pinnacle of success in leading and establishing major international companies.
Starting his career from his basement, Daymond is currently CEO and Founder of FUBU, a global lifestyle brand and pioneer in the fashion industry with over $6 billion in product sales world-wide, along with launching "The Shark Group", which offers business advice to over 500 international brands. Robert started by delivering newspapers and waiting tables, to launching a billion-dollar global company "Harjavec Group", a global cybersecurity firm offering comprehensive protection to minimise cyber attacks and threats; in addition to being a trusted cybersecurity expert and executive producer of ABC's 5 Emmy-award winning hit show, Shark Tank.
The two guests, whose books are among the best-selling books in the world, will also present their plans for accelerating the pace of businesses and attracting investments at SIF 2023, in line with their role as judges at Shark Tank, the popular reality TV show where entrepreneurs pitch their business ideas to a panel of successful investors, known as 'sharks,' in hopes of securing funding and mentorship.
Daymond John and Robert Harjavec will share their expertise at SIF's 'Investor Lounge', which will bring together a group of government officials, directors and CEOs, providing the attendees with a unique opportunity to network and share knowledge about sustainable business practices and achieving long-term goals
'We are thrilled to have Daymond John and Robert Harjavec join us at SIF 2023, which is set to offer a unique opportunity for global investors to explore the diverse and thriving business landscape of Sharjah. We look forward to welcoming a diverse range of attendees and facilitating valuable connections and partnerships at this year's event to discover the strategic advantages of investing in our emirate,' said Mohamed Al Musharrakh. CEO at Sharjah FDI Office (Invest in Sharjah).
In addition to the Shark Tank celebrities, the distinguished SIF speakers list includes a diverse range of individuals with expertise in various fields. HE Abdullah Bin Touq, Cabinet Member and Minister of Economy, will provide insights into the current state of the economy and the government's plans for the economic growth. Algernon Yau, Secretary for Commerce and Economic Development, Hong Kong Special Administrative Region of the People's Republic of China and Horace Cheung Kwok-kwan, Deputy Secretary for Justice, Hong Kong Special Administrative Region of the People's Republic of China, will offer their insights on the strategies that have been employed to attract foreign investment and promote economic growth in Hong Kong.
The theme of this year's forum 'Redefining economies: making significant strides for a better future,' will provide a platform for attendees to discuss and explore ways in which economies can be reshaped and reconfigured to create a more sustainable and equitable future for all stakeholders. The addition of Daymond and Robert to the SIF 2023 speaker lineup will add a unique perspective to the forum. As successful entrepreneurs and investors on the hit show Shark Tank, they will provide valuable insight on how to scale up and grow businesses in today's economy.
More than 50 speakers, including experts and CEOs of major investment companies, large enterprises, trade chambers and officials from governmental and semi-governmental bodies, departments and institutions, in addition to banks, chambers of commerce, and private companies from various sectors, will also take part in Invest in Sharjah's annual flagship event. The forum will feature a variety of panel discussions and networking opportunities to provide attendees with the chance to connect with industry leaders and share ideas.
The forum is an invaluable opportunity for stakeholders in the economy to come together and discuss the pressing issues of the day, and to explore ways in which they can work together to create a better future for all. The forum will also provide an opportunity to explore investment opportunities in sustainable sectors. Those interested in attending the two-day event can register via the following link: https://bit.ly/SIF2023
Home
>>
Events & Exhibitions Section