Home
>>
Events & Exhibitions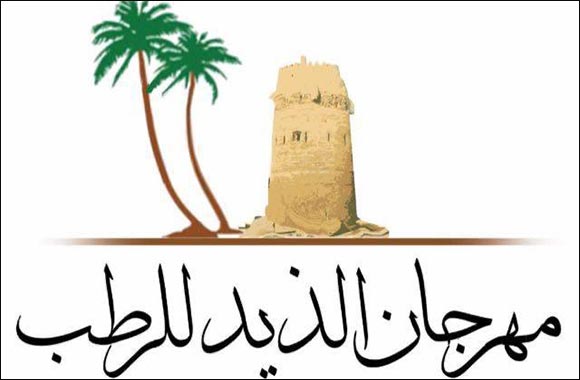 5th "Al Dhaid Dates Festival" to launch on 22 July: SCCI
Sharjah, July 6, 2021: The Sharjah Chamber of Commerce and Industry (SCCI) said that the fifth edition of the Al Dhaid Dates Festival will take place from 22 to 25 July at the Al Dhaid Expo Center. The event is supported by His Highness Sheikh Dr. Sultan bin Muhammad Al Qasimi, Supreme Council Member and Ruler of Sharjah. This came during the coordination meeting of the organizing committee, headed by HE Abdullah Sultan Al Owais, Chairman, SCCI.
Present at the meeting were members of the committee, HE Muhammad Ahmed Amin Al-Awadi, Director-General of the Chamber, Muhammad Musabah Al-Tunaji, Rashid Muhair Al-Ketbi, Khalifa Rashid Al-Tunaiji, Jamal Saeed Bu Zanjal, Sultan Muhammad Shattaf, Khalil Muhammad Al-Mansoori, and Muhammad Al-Darmaki.
Abdullah Sultan Al Owais stressed that the festival is considered one of the most prominent events taking place in the central region of the Emirate of Sharjah and one of the most important economic events the SCCI is keen to organize and develop annually. He added that Al Dhaid Dates Festival is of special importance in supporting the development process in the eastern and central regions of the Emirate of Sharjah, by strengthening Al Dhaid's position in the agricultural wealth sector and cementing its status in the palm cultivation field.

Al Owais emphasized the importance of supporting the owners and farmers of date palm trees, developing dates-based local industries, and raising the quality of Emirati products, calling on all the concerned parties to join hands in order to organize a distinguished edition commensurate with the importance and status of the event among similar economic and heritage events that take place in the country.

He also highlighted the importance of putting forward creative and innovative ideas that contribute to the development of the event in the current and upcoming editions.

Mohamed Ahmed Amin Al-Awadi said the SCCI is keen to organize and develop this event annually in order to enhance Al Dhaid's historical position and preserve its heritage, stimulate the economic and tourism movement in the central region, support farmers and entrepreneurs, and increase investments in the sectors that enhance the country's food security.

He pointed out that the festival will include diverse categories and worthy prizes dedicated to the participants in the competitions.
The Organizing Committee will be holding a press conference to reveal the date and details of the fifth edition of the festival. The event is expected to include interactive contests to encourage the public to take part in the event. Also, the committee continues to coordinate and communicate with the government and private institutions to secure the widest participation and sponsorship for the event and enhance the success of this new edition.
Home
>>
Events & Exhibitions Section