Home
>>
Lifestyle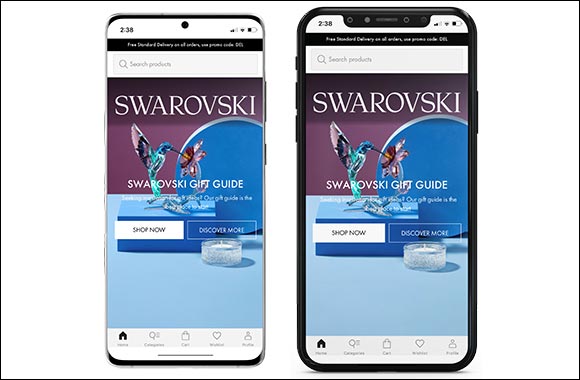 Swarovski Middle East Launches Mobile Application for Enhanced Shopping Experience
•Immerse yourself in Swarovski's crystal world
•Shop the latest jewelry trends and styles from Swarovski right at your fingertips
United Arab Emirates - April 01, 2021: Swarovski Middle East has launched its first-ever official mobile app, developed with retail partner Chalhoub Group, targeting its growing customer base in the region. The app allows customers to immerse themselves in the crystal world of Swarovski – made of its signature sparkle and iconic jewelry designs that reflect 125 years of timeless and elegant craftsmanship.

Customers can shop their favorite pieces on-the-go and be the first to learn about new arrivals, as well as exclusive offers and promotions. A highlight of this app is the ability to link the app to its user's MUSE account in order to earn and redeem points directly on the platform.

"By putting our customers at the heart of everything we do, we continue our digital transformation journey and are very proud to be the first partner globally to launch a native Swarovski app for the Middle East, a great achievement for the Chalhoub Group and Swarovski." Grace Khoury, Vice-President Swarovski Franchise, ME at Chalhoub Group.

Nasr Sleiman, Managing Director at Swarovski Middle East, says, "The launch of the new Swarovski mobile app will help us more effectively reach and interact with our customers during a time where they are more digitally engaged than ever. Following our e-commerce platforms that have recently launched in the region, we are proud to take another step forward in expanding our omnichannel network."
The Swarovski app is now available on the Play Store and App Store.
Home
>>
Lifestyle Section