Home
>>
Lifestyle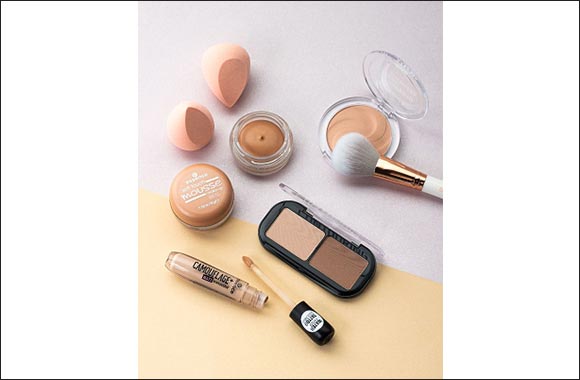 "Be Flawless" for the Perfect Complexion
United Arab Emirates - November 28, 2020: We are knocking on winter's door, our tans are fading, and we are all aiming for a flawless airbrush-like complexion! "Be Flawless" Trend Edition by Instagram sensation Mina Al Sheikhly and essence will offer you literal skin perfection.
Just like every girl needs the perfect pair of basic "go to" jeans, this collection consists of high-quality basics that every girl will not let go of. Foundations, concealers and contouring palettes, you name it, "Be Flawless" Trend Edition has got it.
Let's start off with our face hero duo, "soft touch mousse make-up" & ""camouflage+ matt concealer".
• "soft touch mousse make-up" is light weight and so creamy, that you might get the urge to taste it! It blends so perfectly on your skin offering you medium coverage, yet it's buildable for a flawless night out make-up look.
• Blemishes, dark circles, hyperpigmentation? "camouflage+matt concealer' is the solution! The formula of this product is waterproof and so smooth to blend that it won't crease.
Next item on our list is for the pro make-up artists inside you! "contouring duo palette" is the ultimate face sculpting make-up product. With two shades to contour and highlight, it is also very easy to apply and blend giving your contour a natural finish.
If your aim is to "Be Flawless", setting your make-up is a step that shouldn't be missed! "mattifying compact powder" in its 5 powdery shades will give you a smooth natural matt complexion that will last all day.
Home
>>
Lifestyle Section