Home
>>
Healthcare & Medicine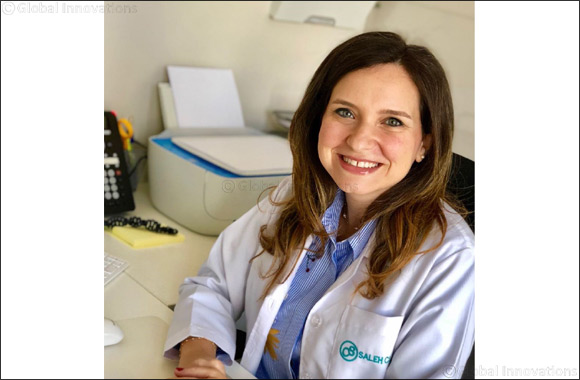 Tips for Losing Weight Successfully
Dubai, United Arab Emirates, August 09, 2020:
1. Don't do it alone… Find your support team.
Success in changing habits and behaviours needs support from people around you.Share your achievements with your friends and family, they will help you to reach your goals if you talk to them and involve them in your journey.
2. Be clear with your objectives and set short term and long-term goals. Mapping out exactly what you want to achieve and why helps you tostay focused. Set realistic goals and small steps to reach it and don't forget to celebrate each success.For most people, reaching a goal is addictive as it provides you with an immense sense of achievement.
2. Change your habits
Habit forming occurs when you repeat an action consistently over time. Examples include always having a chopped apple on top of cereal or always orderingan additional side salad when eating out so you can fill up on this and eat less of the other options.
3. Plan ahead
Planning ahead is a key part of staying on track. You can choose whetherto do this each day or each week. Plan what meals you will have, whatsnacks and the timings and amounts. This will allow you to prep some mealsin advance to keep it easier.
Make sure you have the foods or ingredients at home that you'll need,making you less vulnerable to poorer choices if and when you get hungry.
4. Track your progress
Keep track of your food choices, activity levels, weight and body fat. on a frequent basis. One of the best tools to help you track your progress is a smart scale to measure your weight and body fat and keep you always on track
5. Add More Activity - If you've maxed out on your workout time or you just don't want to commit to more training, adding more activity is a simple way to burn extra calories without overdoing it with exercise. A daily 20-minute walk can help you burn up to 100 extra calories.
6. If you have tried to follow a healthy diet with a physical training program, and have not been able to lose weight, discuss with your specialized doctor the non-surgical procedures that are convenient to help you.
Allurion Technologies has developed the first gastric balloon for weight loss that does not require endoscopy* nor anesthesia for insertion or removal.
The balloon is first introduced into the body by swallowing a capsule, and then it is filled with a liquid within 20 minutes at a specialized doctor's clinic. The balloon is designed to help patients with a BMI> 27 to always feel full, which makes them eat less, and not feel the hunger that is usually linked to any diet. You can lose on average 10 to 15 kg in these 16 weeks that the balloon is in the stomach.
The program includes constant follow-up with a dietician throughout the whole project to improve the quality of nutrition, to help in choosing healthy meals, and to ameliorate the patient's nutritional habits.
In the beginning of the journey, the patient receives a smart scale that connects to a downloadable app. That aims to link between the patient and the assigned team of specialists so they can track the patient's progress.
Four months later, the balloon would automatically burst, discharge, and exit the body naturally.
Home
>>
Healthcare & Medicine Section