Home
>>
Healthcare & Medicine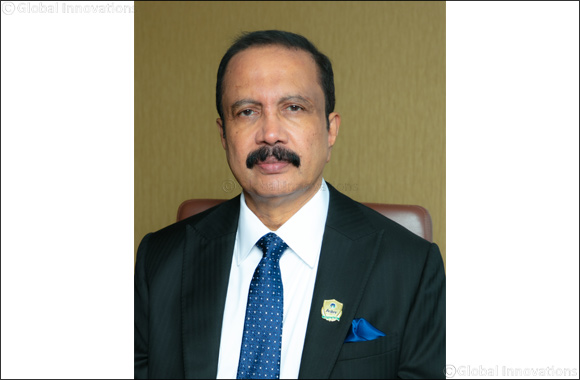 Air India Express Crash Patients Admitted at Aster MIMS Hospitals | Statement from Dr Azad Moopen, Founder Chairman & Managing Director, Aster DM Healthcare
Dubai, United Arab Emirates, August 08, 2020: "It is very sad and most unfortunate that many lives were lost, and much more are injured in the Dubai - Calicut Air India accident. May God bless those who lost their lives and save the critically ill patients admitted in various hospitals in Calicut and Malappuram districts. My heartfelt condolence to the families who lost their relatives in the accident and our prayers to the relatives of those who are in hospital in critical condition. Aster is committed to provide free treatment to all deserving patients. As expected, many passengers had lost their jobs and others are facing huge challenges due to Covid-19 and were traveling themselves or sending their families back
The Airport staff, locals, Fire Force and Police did an excellent job in reducing casualties and sending the patients to hospitals. The government and private hospitals around Calicut airport did an excellent job in receiving the patients and treating them promptly and expertly.
We mobilized the Aster Volunteers Disaster Response team as soon as soon as the incident was reported. The entire team of doctors, nurses and paramedics were put on alert and standby mode.
Aster MIMS Hospital in Calicut received 44 patients with 4 deaths including Pilot Deepak Sathe and Co-Pilot Akhilesh Kumar. Around 7 admitted passengers are critical with one on ventilator. There is a pregnant lady with head injury who is given special care. Around 10 patients required surgery which is being done by our expert team. Aster MIMS Hospital at Kottakkal also have another 5 patients admitted, who are stable. The Health Minister Smt. Shailaja Teacher has been in constant touch enquiring about the accident and our preparedness. We have been alerted that more critical patients may be transferred to Aster MIMS Hospitals.
Our medical teams are fully committed 24/7 to save lives and serve all, though the hospital is fully occupied. The teams are following the Covid-19 protocols and all necessary resources are being made available.
It is most unfortunate that this accident happened on the ground. Of course, we have to wait for the authorities and experts to enlighten us on this — It is a miraculous escape for many who survived when we look back to the Air India accident at Mangalore in 2010 when almost all the 158 passengers onboard died, except 8 who survived. Let us not lose any more lives.
Calicut Airport has a 9000-meter tabletop runway, which is not enough for safe landing during inclement weather and poor visibility conditions especially in the night due to the hilly surroundings. There has been lot of efforts for expansion of the runway for many years to allow wide-bodied jets to land and more importantly to avoid such accidents due to the compromised length of the runway. Land availability was the main obstacle for this and may I earnestly request the local residents in the runway path to show the gesture of releasing their lands to avoid a ghastly tragedy like this in future. The political parties and the people's representatives must take this up as top priority as the Government has already decided to acquire the land and the Airport authority had agreed to allot the required funds to proceed with runway expansion, if land is available. As the Patron of Malabar Development Forum and the erstwhile Convener of MADAC, I was deeply committed from the beginning of Calicut Airport as it is very close to the hearts of NRIs. May I request the Honorable Prime Minister Shri Narendra Modi, Honorable Central Civil Aviation Minister Shri. Hardeep S Puri and Honorable Chief Minister of Kerala Shri Pinarayi Vijayan to expedite the process to avoid another disaster. The keen interest shown by Honorable Minister of State for External Affairs Shri V Muraleedharan along with local MPs of Calicut and Malappuram Shri MK Raghavan and Shri PK Kunhalikutty in the matters of Calicut Airport is highly appreciated. I also request the Central Government and Airport Authority to include Calicut Airport in the list of PPP projects to take it to the new heights."
Home
>>
Healthcare & Medicine Section