Home
>>
Home, Furniture and Interiors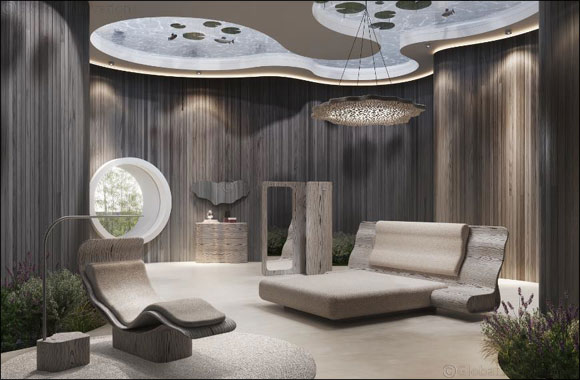 Natuzzi's Ergo Collection, A Tribute to Mother Nature
Dubai, United Arab Emirates, March 25, 2020: Ergo collection is one of the classiest assortments of furnishings from the house of Natuzzi Italia. Not on is it the Winner of Red Dot Award 2019, but it also boasts of the FSC®-certified wood from sustainably-managed forests adhering to strict environmental, social and economic standards. The Ergo Collection is composed of a bed, chaise-longue, chandelier, valet stand, chest of drawers, floor lamp, rug and mirror.


ERGO BED
Ergo bed is an elegant depiction of an ultramodern and vintage boudoir, evoking the timeless etch of the time. Its soft and soothing shape gives out a perfect image of what is essential for your bedroom, to make it comfortable.


PENDANT LAMP
Capturing attention in a way other fixtures can't, pendant lamps make a statement in any interior design without stealing valuable floor space. Brimming with contemporary style, Ergo pendant lamp hangs like an impalpable cloud. Featuring an LED light, its base is crafted from natural curved woods and boasts of interlocking assembly, with no metal parts. This piece is sure to grab glances and compliments.


CHAISE LONGUE
The Ergo chaise longue is both primordial and futuristic, made up of fluid, minimalist shapes. Shapes that are reflected in every piece of the collection: the soft, reassuring contours of the bed and in the chandelier hanging above like an impalpable cloud.


Home
>>
Home, Furniture and Interiors Section