Home
>>
Lifestyle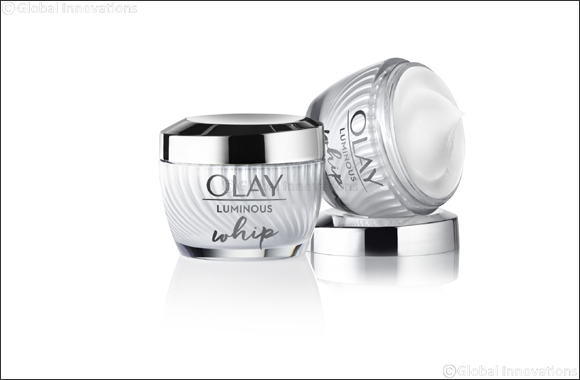 Discover the Secret to Radiant Skin
Olay Luminous Whip. Powerful Skincare, NOW Light as Air

Dubai, United Arab Emirates, March 16, 2020: Powerful results or a light as air finish? Why should women have to choose? Whilst many creams promise lightweight skincare, they can still leave skin feeling greasy, sticky or they don't deliver skin benefits beyond basic hydration.
Enter Olay's game-changing facial moisturiser, NEW Olay Luminous Whip. It has been created by Olay scientists to give women the light as air finish they've been missing from their lightweight skin creams, together with powerful results.
Dr Frauke Neuser, Olay Principal Scientist comments: 'This new technology effectively re-writes the rules on how to formulate a facial moisturiser. Previously, there were two main ways when it came to adapting skin creams – adding either more oils or more water to change the feel and finish of the cream. Olay Whips' Active Rush Technology™ is a new third way, creating a unique 3D structure in the jar and on the skin, and enabling a smooth, matte, light as air finish'.
Olay Luminous Whip is available with and without SPF30 providing youth-restoring benefits, whether you're looking for smoothness & firmness, tone perfection or overall nourishment.

RRP AED109 Available both with and without SPF30.
Home
>>
Lifestyle Section